Objective: Improvement strategies that do not use coolant result in tiny flaws and rough surfaces on parts. Should we return to processing with coolant?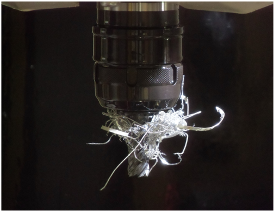 Figure 1. Entangled Cutting tool
Industrial equipment parts manufacturer C produces piping parts for water supply systems. Specifically, aluminum parts are machined by a vertical machining center. Initially, the end user sought improvement over their current product cleaning process that resulted in accumulated chips and cutting oil in blind holes. If it was not completely cleaned the accumulated chips would then hang down during transportation or when employed by the end user. For that reason, Company C eliminated the cutting oil and began processing with blown air. However, when Company C made this change, the surface roughness was negatively impacted due to chips wrapping around the tool. (Figure 1)
Because improvements were not realized, they considered returning to their previous method of using coolant coupled with the cleaning process.
Solution: Program the movement and orientation of the nozzle according to the tool length, and use air injection with a swinging motion.
Machining center tools vary in length. It is not possible to cover a wide variety of tools simply by injecting air uniformly from a fixed nozzle.
Wavy Nozzle can utilize a swinging spray pattern to match each cutting tool length.
This pattern can be programmed according to the characteristics of each tool.
It is possible to improve surface roughness by discharging chips while simultaneously cooling the tools and cutting surface.
We recommended integrating Wavy Nozzle, which does not use cutting oil, and can employ blown-air processing methods that do not require cleaning.
Result: Improvement of product quality using blown-air processing without the need for cutting oil and product cleaning.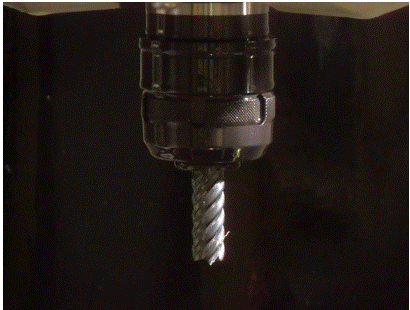 Figure 2. Wavy Nozzle eliminates chips
As a result, chip evacuation has improved (Figure 2) . Not only have tiny flaws and surface roughness decreased, and the condition improved (Figure 3) , but the amount of chips remaining on the table has also been greatly reduced.
Wavy Nozzle was proven to be effective in quality improvement activities by eliminating cleaning process and reducing coolant use. It can also be mounted on other machines that use coolant, and is able to achieve the same benefits when switching to blown air.
If the worker blows air after processing, it is also possible to eliminate cleaning of the tool and table.
They were able to both discontinue their previous quality improvement exercises and cut back on cleaning for workpieces and tables at a same time.
In this case, after repeated positive results, Wavy Nozzle was installed to the remaining machines that use the same process.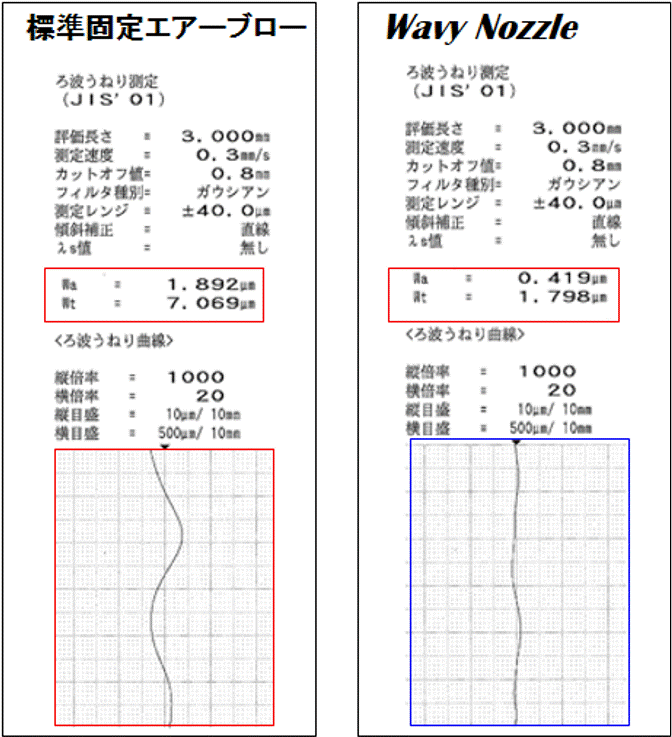 Figure 3. Surface roughness comparison before and after installation.
Basic information
Product or service used in this case
Industrial field
Automotive parts, Machining of industrial equipment parts
Time taken to resolve
You can see the effects after several days. Users often determine the effects after a certain amount of production according to their internal rules; they tell us that even in these cases, they realize effects after three weeks to one month.
Fields / industries where this case study can be utilized
Support / Contact
For product-related inquiries, please contact us using the form below.​