To select a ball bearing part number and specification properly, it is necessary to fully understand the required performance of the ball bearings by confirming the structures, dimensions, environment, and conditions of each application using the ball bearing. The process of selecting a ball bearings is shown below.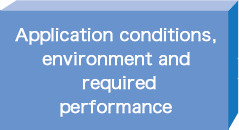 Equipment structure and functions
Operating environment
(temperature, humidity, vibration, dust, etc.)
Load
Dimensions and materials of shaft and housing
Rotational speed, rotation precision, rotating ring
Torque
Sound
Life
Restricted substances
Special environmental conditions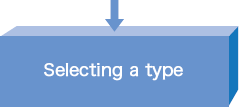 Selecting a type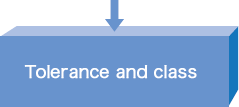 Tolerance and class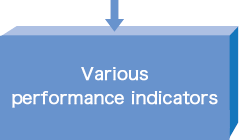 Various performance indicators

Lubricants
Application conditions table: Use as a reference when determining the bearing type and specifications.
Use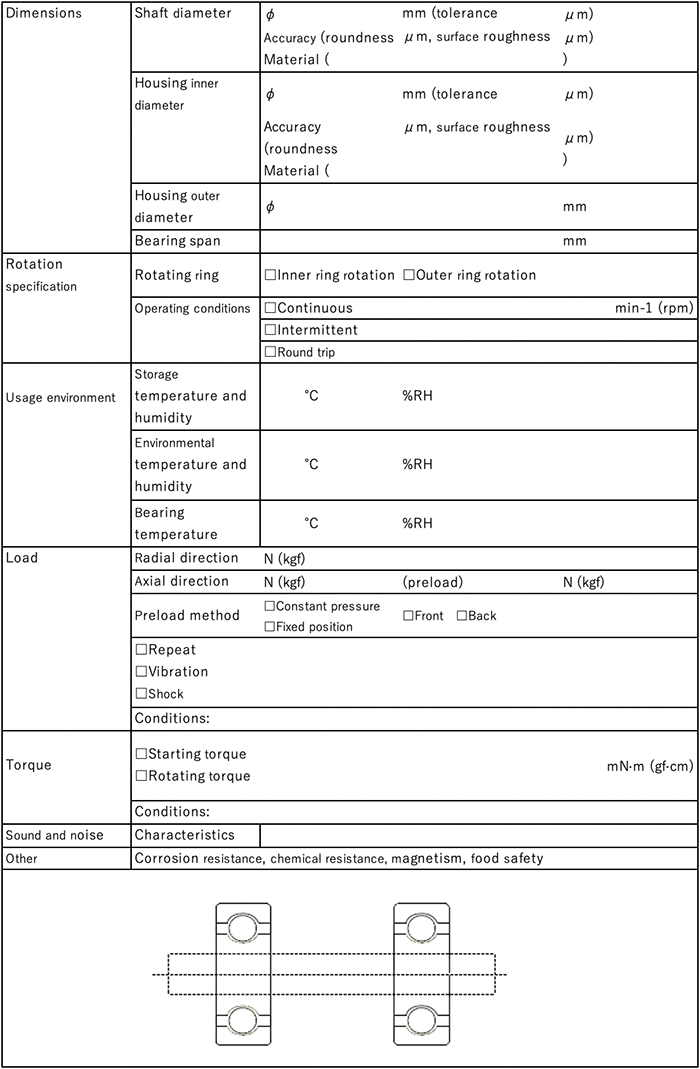 Support / Contact
For product-related inquiries, please contact us using the form below.