Selection of Magnet (1)
We provide three different materials for magnets, the choice depending on the necessary torque and rotor inertia requirements, etc. Please note that the price of magnets varies depending on the material. In principle, we make the selection of material ourselves, doing our very best to keep prices low while ensuring the necessary torque. Of course, you, as our customer, can also specify the magnet material that you require. We have two methods of assembling the rotor - adhesive type, or plastic molding - and the selection of method is based on a consideration of the difference in cost and manufacturing technology. Depending on the assembly method used, there are variations in cost and rotor inertia.
Combination of Motor size and Magnet Material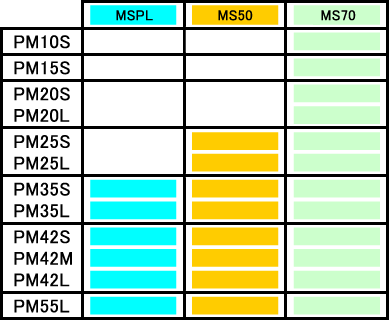 MSPL : Ferrite plastic magnet
MS50 : Polar anisotropy ferrite sintered magnet
MS70 : Nd-Fe-B bonded magnet
Selection of Magnet (2)
The differences in torque arising from the choice of magnet material are roughly as shown below. The figures are shown as an index conversion value where MS50 is 100.
| | |
| --- | --- |
| MSPL | 75 |
| MS50 | 100 |
| MS70 | 115 |

Standard Inertia for Each Motor Size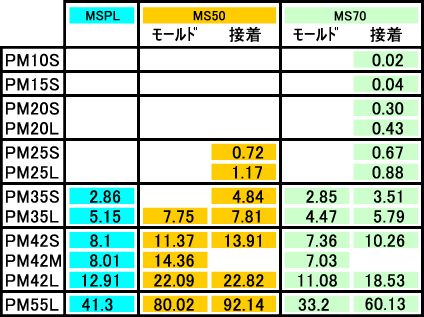 * For MS50 and MS70, the mold type is the standard specification.An adhesion type is applied only at the demand on characteristic (a big inertia is needed) etc., while it becomes factor a cost-up.
Support / Contact
For product-related inquiries, please contact us using the form below.