Noise level is checked by Anderon meter, which is explained below.
* Anderon: It is a unit used to express the vibration unique to a bearing.
Anderon meter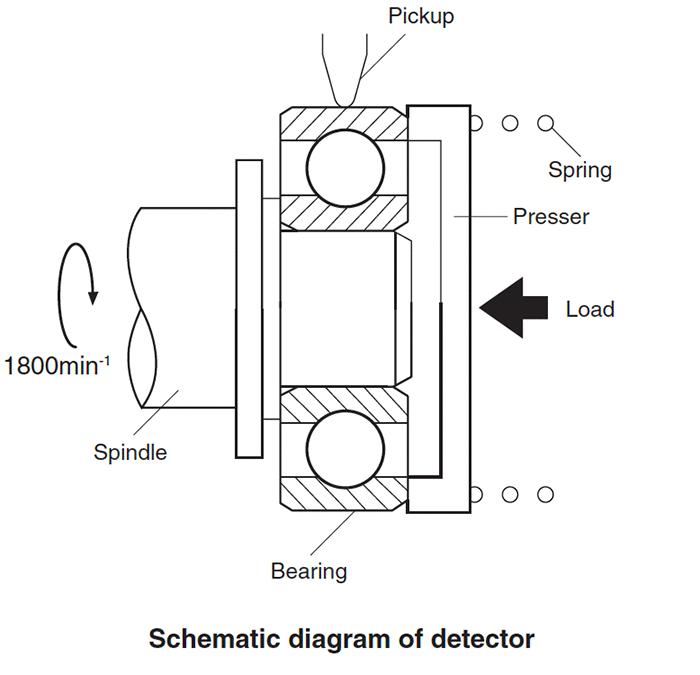 Finished bearings are rotated in the Anderon meter, which evaluates the final rotational state.
The inner ring is mounted on the spindle and rotated at 1,800 min-1, preload is applied to the stationary outer ring, a velocity sensor is brought into contact with the outer circumference, and the mechanical vibration transmitted to the outer ring is extracted as an electrical signal to be evaluated. Since the inner ring is rotated by a high-precision spindle and vibration is detected directly from the outer ring, it is possible to detect small vibrations by eliminating external influences.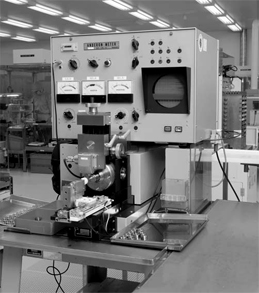 Anderon meter
The detected vibration is classified into three different frequency bands: L (Low band), M (Medium band) and H (High band), and the vibration is confirmed and evaluated for each frequency band.
| Band | Frequency band (Hz) |
| --- | --- |
| L : Low Band | 50 ~ 300 |
| M : Medium Band | 300 ~ 1800 |
| H : High Band | 1800 ~ 10000 |
Support / Contact
For product-related inquiries, please contact us using the form below.