Outline
In developing back lights, MinebeaMitsumi adopts an integrated system of production from optical simulation designing to in-house production of optical guide plates.
With various types of analyzer in the R&D Center, we manufacture high quality products by using well-developed indirect support system with contamination analysis.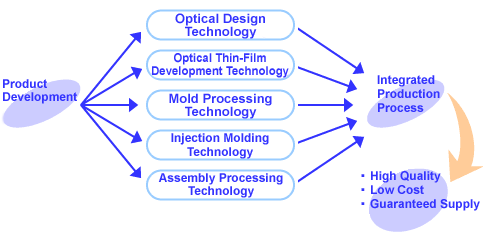 Support / Contact
For product-related inquiries, please contact us using the form below.